News broke recently that LiLo was tapped to be the *artistic adviser* at Emanuel Ungaro. (I know this story is over a week old but it is still weighing heavily on my brain. I am THAT disturbed if this is the future of fashion.) Previous designer Esteban Cortazar was a smart cookie and jumped ship before she was brought on. I hope new designer Estrella Archs designs are worthy of all the hype the house is receiving lately for her own professional future should the current game plan go awry. Ungaro = couture. LiLo = orange spray tan and overpriced leggings. Am I the only one who thinks this is a match made in hell?
CEO Mounir Moufarrige is pleased as punch with his selection and sees his recent appointment of LiLo as a boon. And I quote Mr. Moufarrige: "The fashion industry thrives on controversy anyway," he said, waving a hand as if to dispel doubts. "Emanuel Ungaro himself was very controversial. He always felt women had to dress to seduce. His first perfume he called Diva. It's not an act of desperation to get a real diva involved. I like controversy." His diva showed up to the shoot at WWD a few hours late and she requested Parliaments, soda and Red Bull (aka the supermodel diet- all that's missing is coffee). Rest assured Mounir- controversy you will get.
I'm curious how much money she was offered for the position- a position which many people who have worked years in fashion would appreciate and are much more qualified than an overprivileged actress (and I use the term "actress" loosely). I anxiously await the collection's review from Paris Fashion Week. I suppose I am being suckered into the controversy of it all but it's like a train wreck and I can't stop watching. Shouldn't the designs of a fashion house be the focus and not the celebrity linked to the brand? In this case, I believe this PR move cheapens the Ungaro name. What happened to integrity?
This is the face of fashion? Of couture?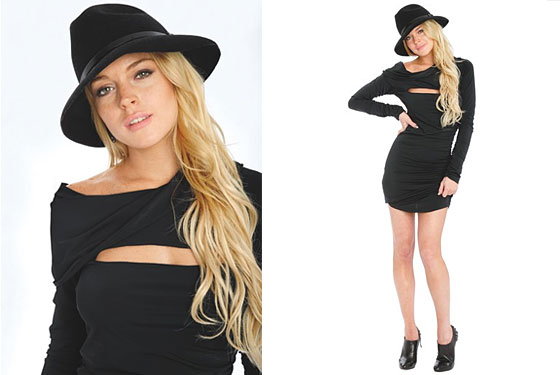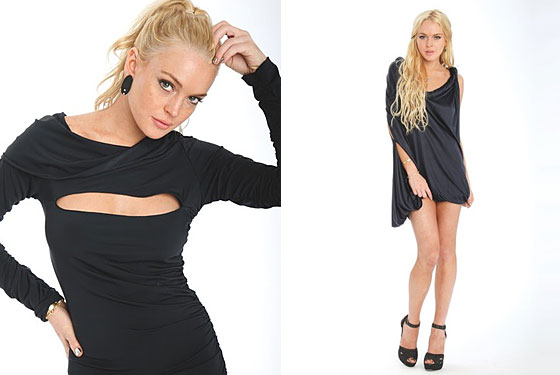 {Photos courtesy of Emanuel Ungaro via NYMag.com}