Every so often I make a cd containing music getting heavy rotation in my ears for one reason or another. The title usually pertains to certain life experiences at the time. My latest compilation is entitled Making the Moves. My latest mix has been a while in the making but it has finally dropped.
Erykah Badu: 20 Feet Tall
The last time I saw Ms. Badu was at Davies Symphony Hall with Mos Def. Her style is so eclectic. Not many women can rock overalls and stilettos the way she does.
Ray Mang featuring the one-and-only Lady Miss Kier: Bullet Proof

VV Brown: Everybody
When I first heard Miss Brown sing I hit up YouTube and Lala to hear as much of her music as possible.
Janelle Monae: Tightrope featuring Big Boi
I have been on the Janelle Monae tip for a while and totally kicking myself for not seeing her recent performance at Cafe Du Nord. I logged onto MySpace the other day (I do it for work and hadn't checked my personal account in a while since it hurts my eyes) and was reminded I made her a top friend. She also sang on the song Open Happiness which was part of Coke's Open Happiness campaign.
Broken Bells: The High Road
Anything Danger Mouse touches is golden: from Zero 7 to The Grey Album to Gnarls Barkley.
Passion Pit: The Reeling
Fleur Earth: Zeitleiden
The RH Factor: Crazy Race
A few months ago, I caught Roy Hargrove's RH Factor show at Yoshi's and 'twas a most excellent evening of company, food and music. My BFF recognized the keyboardist as one of the vocalists from Zhane (as in Hey Mr. DJ). The wonderful Renee Neufville killed it during this song.
Erykah Badu and The Roots: I Wanna Be Where You Are
Hands down one of the best Michael Jackson tributes after his untimely death. I hadn't written about the passing of Michael Jackson on Superstylin* since it took me a while to process. I grew up listening to the man and had a profound love for him as an artist and performer. Off the Wall was the soundtrack I danced to around my bedroom as a little girl. I can't tell you how many times I rented The Making of Michael Jackson's Thriller on VHS from the local video store. I can do the choreography from the Beat It and Thriller videos in my sleep. T-shirts, buttons, books, records- you name it, I had it. In 8th grade, I tore it up on my clarinet (in first chair thank you very much) playing a Bad medley. If you knew me circa 1994/1995 and visited my house, you saw a tapestry I purchased as a child from International Imports hanging in my kitchen-turned-dancefloor. The day he passed I was in disbelief at my office praying the reports weren't true. Tears streamed down my face as I was plugged into my headphones taking in every media resource. When I went home that evening I made a makeshift shrine in front of the fireplace complete with candles, my records and assorted paraphernalia honoring the King of Pop. I went to the theater and watched This Is It by myself elated and saddened all at once. The man was on the verge of his biggest production and comeback yet. RIP MJ.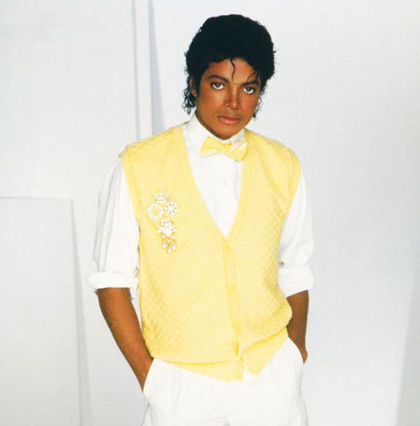 Sharon Jones and the Dap Kings: What Have You Done for Me Lately?
A prime example of an excellent remake originally recorded by Miss Janet Jackson-If-You're-Nasty. Sharon Jones may sound like a flashback in time but she is more current than the auto-tuned artists currently in vogue.
Ke$ha: TiK Tok
Usually on every compilation I have a song thrown in for guilty pleasure. This time around it is Ke$ha's Tik Tok. The illustrious Landa Lakes clued me into an AIDS fundraiser sponsored by The Grand Ducal Council of San Francisco. My friends and I were treated to wonderful evening of performances (including one done to said guilty pleasure) and two-for-1 champagnes while raising money for a great cause. You were gorgeous ladies! After the show I totally caved and downloaded the song. Last weekend while in LA for work, the song was played repeatedly on the airwaves. If I had a dollar for every time I heard this song... (I also found it interesting that many of the songs I heard while in LA were about LA. Narcissistic much City of Angels?)
Teddy Pendergrass: Love TKO
Ain't no mix of mine complete without a slow jam (or two or three). Growing up in a large family allowed me to hear a lot of music thanks to my older siblings. My diverse musical taste is largely in part to my brothers and sisters who I love dearly. When Teddy Pendergrass passed away, I knew the loss would be felt across many generations. This song will sound smooth forever.